How Maestro helps you?
We make IT people smile while managing their projects — even in complex multiple contractor scenarios.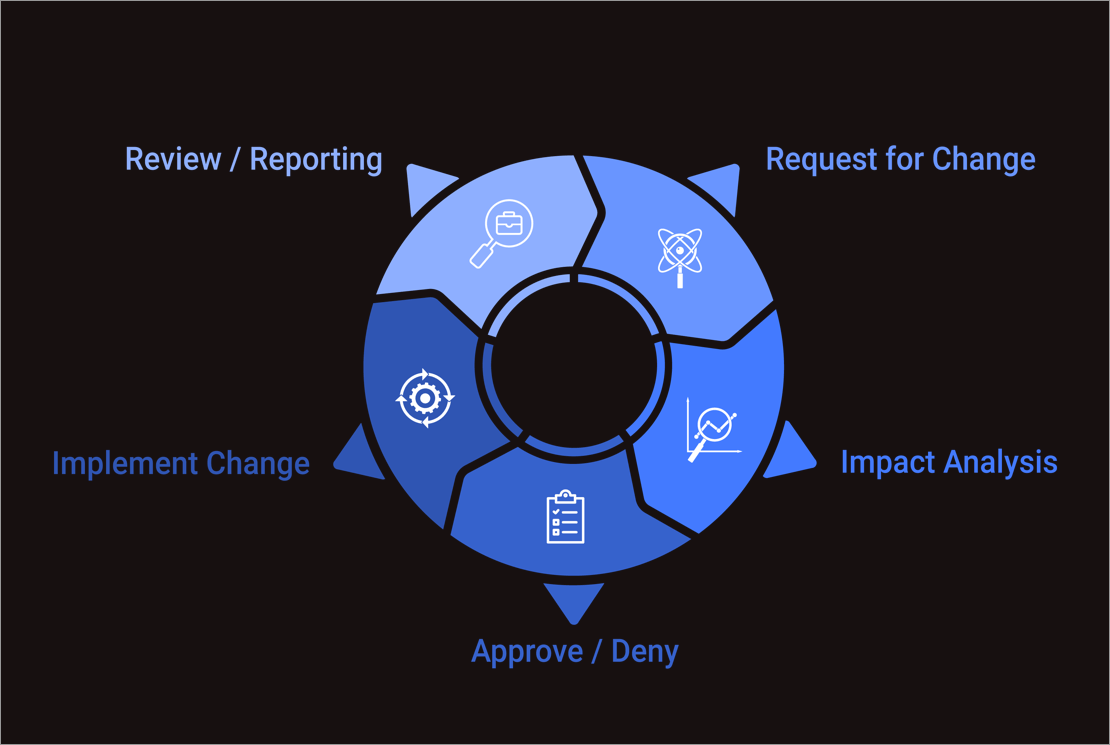 We make IT people smile while managing their software projects — even in complex multiple contractor scenarios.
You might say, "Yes, that sounds nice, but how?"
Let's imagine an IT Project Owner; we'll call him Louis. Louis has a lot of software projects to manage with multiple contractors connected to them. Louis spends most of his time sending task requests to these contractors, waiting for their progress updates and the estimated efforts for these improvements, before following up to see the actual efforts and successful completion.
Louis needs to connect contractors via emails, phone calls, meetings, etc. He is facing a problem managing communication with the related development team, tracking them, and following related monthly invoicing efficiently.
Meanwhile, imagine a software solution provider company (contractor) and its software product/project owner, Kacy. Kacy has many clients for custom software projects with her company's development team, and she is supposed to manage all these clients.
She has to send impact analysis of software project improvements to different clients, including the estimated development efforts, and then follow the approval/reject status, track the completed CR's to create monthly invoices for the client concerned and related project works.
Kacy also spends most of her time on emails, phone calls, meetings, etc. She is facing a problem managing all communication, efforts tracking, and subsequent related monthly invoices (project cash flows) efficiently.
MaestroCR provides excellent convenience at these points for both sides and makes IT project managers and software development companies happy while managing their project progress — even in complex multiple contractors/clients scenarios. This is how MaestroCR works.
MaestroCR is solving the project's progress management problem, which is often overlooked.
Main steps for a project managed by MaestroCR:
Request for Project

Scope Description

Approval / Denial / Update Description

Divide the project into tasks and track the progress

Communication on changes, expectations, and results

Overall project completion

Review / Approval

Test & Review

Reporting & Billing
You will accomplish the following:
Managing all of your projects, contractors, and teams on a single platform

Ready-to-use integrations with the most powerful project management tools such as JIRA, Trello, Basecamp, Gitlab, Github, Asana, Wrike, Slack (more are coming).

Real-time effort & budget tracking for your tasks

Your in-house team and outsourced contractors (even freelancers) are all in one place

Transparency and documentation of project from approval to completion

Reducing the risk of scope creep and project failure

Shorter correction, implementation, and going-live phase periods

Efficient maintenance of customer developments and implementations

And of course, we complete all of the above with a user-friendly interface :)
You can directly dive into all of these improvements with only a few steps and experience how easy project management can be.
If you are interested in finding out how to revolutionize your projects, Sign up free!
Curious about how MaestroCR helps to manage multiple contractors? Read our next blog, Managing Change Requests With Multiple Contractors.
Want to learn more about what we're building?
Sign up to our News!
Join our newsletter to get access to exclusive content, webinars and resources.
You'll know better, find better, we promise.